VAN LEEUWEN LAW FIRM | The Hague
Meeting Point The Hague
Welcome to VAN LEEUWEN LAW FIRM, your strategic law firm in The Hague. MR. BAS A.S. VAN LEEUWEN (LL.M., ESQ.), attorney at law and forensic auditor, maps out your route through the complex web of legislation, jurisprudence and legal doctrine. He guides the way and accompanies you. Your attorney-at-law uses all his experience and expertise to work for you, creates sustainable added value and shares all their knowledge freely and openly. This means that you can move forward, safe in the knowledge that everything has been carefully thought through. The legal context and requirements are constantly changing. They are becoming more complex and strategic. That's why MR. BAS A.S. VAN LEEUWEN (LL.M., ESQ.) is multidisciplinary, and why he takes a multidimensional approach. He combines his various legal expertise's, to offer you the best possible cross-cutting solution. MR. BAS A.S. VAN LEEUWEN (LL.M., ESQ.) guarantees quality, efficiency and discretion. He strives to reach a successful resolution for all dossiers in the shortest possible term, if possible by means of an amicable settlement.
Litigation is usually a moment of crisis for a client, whether acting as a claimant or as a defendant. VAN LEEUWEN LAW…
Read More
Choosing the most suitable form, drafting or updating articles of incorporation, legal compliance auditing, preparing employment contracts and other legal documents, applying…
Read More
VAN LEEUWEN LAW FIRM advises global and local clients on all aspects of business crime and employee fraud, including: (a) Assistance with…
Read More
VAN LEEUWEN LAW FIRM's private client-oriented practice concentrates on individuals as well as families and provides them with advice associated with the…
Read More
The Dutch healthcare industry is constantly evolving and faces a broad range of challenges.…
Read More
VAN LEEUWEN LAW FIRM advises companies and group of companies on the best way to structure or remodel their legal framework for…
Read More
Harnessing the experience of its officially qualified attorneys, VAN LEEUWEN LAW FIRM is the first choice and a key ally for the…
Read More
The ports and logistics industry presents particular challenges and risks which need to be assessed and managed including: (a) the regulatory regime…
Read More
VAN LEEUWEN LAW FIRM focuses on national and international developers and investors, has well-recognised and proven in-depth sector knowledge and is alert…
Read More
Small and medium-sized enterprises (SMEs) are non-subsidiary, independent firms which employ fewer than a given number of employees. This number varies across…
Read More
VAN LEEUWEN LAW FIRM advises technology companies throughout the entire business life cycle, acting for companies such as developers, distributors and suppliers…
Read More
MR. B.A.S. VAN LEEUWEN (LL.M., ESQ), attorney at law, advises on management and operational issues including commercial leases, management contracts, management lease…
Read More
Businesses today face an increasingly complex framework of established and evolving legislation and regulations concerning civil, criminal and regulatory risks. VAN LEEUWEN…
Read More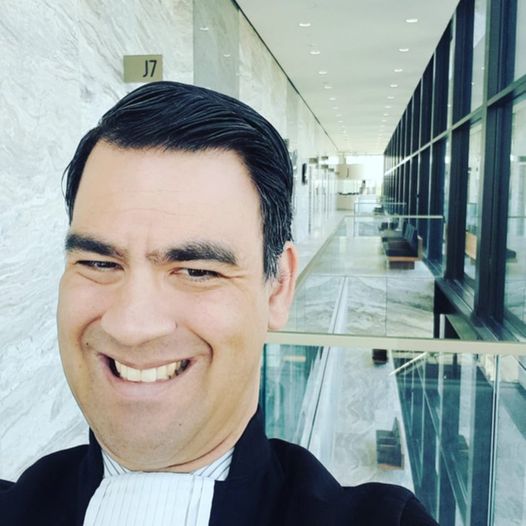 An attorney takes care of the drafting of contracts and agreements that were reached. A well-written agreement will result in continued friendly…
Read More
Curious about your position in a legal matter and what VAN LEEUWEN LAW FIRM can do for you? Please contact VAN LEEUWEN…
Read More
During the appointment at the VAN LEEUWEN LAW FIRM's office the attorney will get to know you further and discuss the background…
Read More
When you instruct VAN LEEUWEN LAW FIRM to represent your interests, the attorney will draw up a contract for services. This contract…
Read More
The way in which your case is handled depends on your legal question, which may relate to, for example, drawing up an…
Read More
Clear communication, without losing sight of the important legal nuances. Concrete and practical legal advice in ordinary language.…
Read More
Transparency of legal fees
Unless otherwise agreed, work carried out under the heading of fees shall be charged on the basis of an hourly rate. VAN…
Read More
If you'd prefer to rule out any financial surprises at the end of the day, the best option is to agree beforehand…
Read More
Although success may not be guaranteed, what we can guarantee is that we'll do our very best to obtain the best possible…
Read More
If your income and assets are below the statutory limit, you may be eligible for legal aid. This means that the Dutch…
Read More
Have you taken out legal aid insurance? In that case you have the right to choose your own lawyer, at the insurer's…
Read More
Notwithstanding the charging of fees, administration and office costs, including costs for opening a case or subsidiary file in a case, typing…
Read More
The costs which VAN LEEUWEN LAW FIRM has advanced to third parties, such as registries, mortgage offices, registration offices, diplomatic offices, official…
Read More
VAN LEEUWEN LAW FIRM reserves the right to ask the client a provision before starting and in the course of its activities,…
Read More
VAN LEEUWEN LAW FIRM's interventions are in line with the following principles: drawing the attention of the clients to CSR, its goals,…
VAN LEEUWEN LAW FIRM's people-oriented approach consists of the necessary internal processes aimed at equal treatment, inclusion and diversity and the support…
VAN LEEUWEN LAW FIRM takes advantage of technological innovation, as long as it serves the perspective of a sustainable world, and this…
VAN LEEUWEN LAW FIRM is committed to: make the necessary investments, as far as possible, to ensure that its operating sites meet…
VAN LEEUWEN LAW FIRM promotes: the choice of means of transport according to the type of trip in order to reduce pollution…
VAN LEEUWEN LAW FIRM supports projects that share its values either financially or by offering free legal support. VAN LEEUWEN LAW FIRM's…
Subsidized Legal Aid (RVR)
The lawyer will submit an application for legal aid on your behalf. To be able to submit an application, we will require…
Read More
If you are eligible for legal aid, you can receive a discount of €58,= on your attorney's fees. Citizens are encouraged to…
Read More
If you have a low income and it is impossible for you to pay exceptional and unexpected costs, you may be entitled…
Read More
It is possible that the Dutch Tax and Customs Administration has not yet taken a final decision on your income for the…
Read More
If the Dutch Legal Aid Board rejects the application for legal aid because your income in the reference year exceeded the statutory financial limits,…
Read More
When a client receives a certain sum of money because of the result of a procedure, his certificate will be withdrawn retroactively.…
Read More
THE HAGUE (BY APPOINTMENT)
Koningin Julianaplein 10, 2595 AA The Hague, The Netherlands
T +31 85 06 07 520
info@vanleeuwenlawfirm.eu
By clicking the 'Send message' button, you consent to your personal data being processed by Van Leeuwen Law Firm (Parijsboulevard 209, 3541 CS Utrecht-City, The Netherlands), the data controller, for the following purposes: (i) to communicate with you; (ii) to carry out client and prospect relationship management; and (iii) to carry out (market) research and analysis. 
You have the right to withdraw your consent at any time. Such withdrawal will not affect the lawfulness of the processing before your withdrawal. You also have the right to object free of charge and at any time to the further processing of your personal data for direct marketing purposes. You have the right to request access to and rectification or erasure of your personal data or restriction of the processing or to object to the processing. You also have the right to data portability and the right to lodge a complaint with a supervisory authority. To change your marketing preferences or exercise your rights, please send an email to info@vanleeuwenlawfirm.eu
More details about your rights and how we collect, use and disclose personal data can be found in our full Privacy Policy.